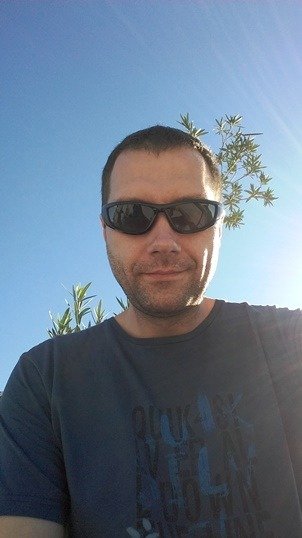 Who?
Company where founded by geophysicist Michal Dabrowski. He is graduated from University of Science and Technology in Cracow in 2007. In 2022 defended doctoral thesis in GPR application  on the Nicolaus Copernicus University on the faculty of Earth Science. Whole professional experience got involved in geophysics mainly in wavefield methods like seismic and GPR.  He is specializing in advanced 3D methods of data processing, interpretation and imaging.
Company focus on advanced survey solutions, and innovative methods GPR applications, ERT survey and UAV/DRONE aerial mapping. We fluently play many different methods supported geophysical services operation like GIS, CAD, Matlab environment and wavefield numerical modelling based on Maxwell equations.
For what?
Geoscanners Polska were founded based on the longterm cooperation with Geoscanners AB from Sweden. Presently we cooperate with Hexgon Geosystems which is the owner Leica Geosystems and IDS Georadar company. Our goal is to provide high quality geophysical services and resale survey solutions connected to GPR technology. Our challenge is to provide professional survey services for many branch of industry such us civil engineering, architecture, archaeology and so on.
Our vision?
Our vision is to provide innovative geophysical services on the worldwide market.
We took part in training schools:
IDS Georadar equipment technical training school in Pisa, October 2018
BVLOS – flight license for beyond visual flight by unmanned aerial vehicle, April 2018
Ground Penetrating Radar for the assessment of transport infrastructures, University of Osijek, Croatia, March 6-9, 2017
Electromagnetic modelling techniques for GPR, University of Split, Croatia, November 9-12, 2016
COST WG Meetings and Technical Seminar "Le applicazioni del georadar nel campo dell'ingegneria civile" Roma Tre University, Department Of Engineering, Italy, April 27-29, 2016
Non-Destructive Testing techniques applied to civil engineering, Polytechnic University of Catalonia, Spain, March 14-18, 2016
Ground Penetrating Radar for Civil Engineering and Archaeology, University of Malta, Malta, January 25-29, 2016
Numerical modelling of Ground Penetrating Radar using gprMax, Aristotle University of Thessaloniki, Greece, November 9-11, 2015
Ground Penetrating Radar for road-pavement assessment and detection of buried utilities, Unversity of West London, UK, October 12-14, 2015
GPRSoft PRO and GAS acquisition software, Geoscanners AB, Boden, Sweden, April 20-24, 2015